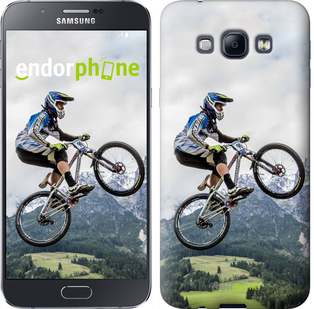 Protect your smartphone from external factors and bring elements of your own style - the task, which the phone case will cope. We have models for Samsung Galaxy A8000 , which will prevent abrasion, scratching and chipping the device. Thanks to a large selection of drawings, it will emphasize individuality. Buying a phone case for a8, you not only save «mobile», but also update its appearance.
phone case Models for Samsung Galaxy A8 A8000
For your Samsung Galaxy a8 a800 we have the right phone cases, that meet quality standards, perfectly fit the dimensions and do not hinder the handling of the controls.
phone cases will not weigh your, smartphone down as they are 0.3mm thick. At the same time, they will protect the device and improve its ergonomics. You can choose from a variety of design options, which are divided into thematic sections and color shades.
Don't feel like looking? Then you can design your own smartphone and get a really exclusive product using any picture or photo. The image is applied by sublimation using high pressure and temperature, covering the entire surface of the product. This ensures indelible printing and smooth transition of the image from the edges of the cover on the front side.
Want something special? We offer to create and order personalized phone case . This is a simple and popular way to express yourself.
The right choice of phone case for Samsung Galaxy a8 a800
When choosing a product consider, that the silicone phone case is 0, 3mm, thick and the plastic - 0,9mm. Both options do a great job, and the choice just depends on your preference.
Buying from our online store, you save money. If your order is placed before 14:00, we will send it the same day. Choose from thousands of design options, create your own and order at a nice price.